Last May, I had a cool opportunity to participate as an extra on one of Apple TV+'s productions.
I'm always up for new adventures. As a writer, I'm forever fascinated by people, places, and things. When I get a chance to gain insight into a world entirely unfamiliar to me, I jump at it. Stepping into new experiences and perspectives makes me a better storyteller and all-around human being.
So, what was it really like to be an extra? Here are my seven takeaways.
The Casting Department Is Quite Forgiving.
I'll confess that when The Boston Globe mentioned that extras were needed for an Apple TV+ production, I was intrigued. I'll also admit that I didn't think there was a snowball's chance in hell that they would actually cast me, but you miss one hundred percent of the shots you don't take, so I shrugged my shoulders, filled out the information requested by the casting agency, had my son take a couple of very amateur pictures, and sent everything off, never expecting to hear anything back. I went about my life, forgetting about the whole thing, until I heard from the casting company a couple of weeks later. Go figure!
Getting To The Extras' Holding Area Was A Little Sketchy.
It's no secret that I tell stories about some seriously creepy characters (Zeke from Falling For Sarah; JT from Waiting For Wren). It takes a lot of research to bring villains and troubling storylines to life. Sometimes, I feel like a human Rolodex of abnormal psychology terms, police procedures, and FBI statistics. Add an overactive imagination to the mix, and it's not always pretty living inside my head.
And that's why alarm bells started ringing when I received email instructions to drive to a parking garage in Boston and get into a van where I would be taken to an undisclosed location. I couldn't help but think of human trafficking and Justice For Abby.
Suffice it to say, I almost didn't go, but I did more investigating and decided I was mostly comfortable. But I also put a tracker on my cell phone, my husband took the day off from work to spend the afternoon in the city, and I didn't get into the van until several other men and women did first.
Everything About Show Business Is Manufactured.
And I do mean everything! For some reason, I never realized just how much time, energy, and effort goes into making each scene "perfect." From hair and makeup, to the wardrobe crew making sure that every extra is wearing subdued outfits so that they don't draw attention away from the principal actors, to the lighting being adjusted with every take. It's mind-bogglingly staged and one more reason why it's important for women who are trying to live up to Hollywood standards to stop the madness. None of it's real!
Being An Extra Is A Waiting Game.
I was at the holding location for hours. Hours. My group arrived for our call time at ten a.m. Makeup, hair, and wardrobe took about an hour, then the waiting game began. One hour, then two, then five. But the time allowed for an opportunity to meet new people, hear about their lives and experiences, and eat snacks. It certainly wasn't a bad way to pass the time.
Plans Change In An Instant.
And after five hours of waiting, we piled onto a bus to head to set, which was a bar that day. I was supposed to be a barfly, which is funny because I don't drink, and I can count on one finger the number of times I've been in an actual bar. On the drive over, I was getting excited. I was so eager to watch the next step in the storytelling process. How many people get an opportunity to watch an actor do their thing?
But when we pulled up, they decided they didn't need any of us to go inside after all.
What?!
I went from being a barfly and watching all of the action to being a woman who walked in front of a window so it looked like the sidewalks were busy. My walking buddy and I froze our butts off, but we totally rocked walking back and forth, pretending to have a conversation.
Because, did you know that on set, no one actually speaks except for the principal actors in the scene? Yup, it's all pretend, which was sort of weird. So, when you watch a show and see extras talking in the background, they're not. It's silent. All of the noise and shenanigans are added in later. Crazy!
No, I Didn't Meet The Main Star.
Here's the thing. You're not allowed to talk to the actors on set. And I get it. The actor is working, trying to remember lines, and tell a story. I only saw the main man for a blink. I can tell you that he's tall and not tough to look at. That's about it. Sorry, there aren't more details, ladies.
But I wasn't bummed. The Hollywood scene doesn't impress me much, and I'm not a can-I-have-a-picture-with-you kind of gal. Personally, that feels empty to me. You pose together, then the actor forgets you the second you walk away because you're one of the million other people who have asked. I would never want to bother someone who's constantly bothered. Plus, I love connection—spending time with a person and learning something special about their lives. Isn't that what being human is all about?
I'm So Lucky To Be An Author!
Having an opportunity to see and experience something new was really interesting, but one thing I know for certain is television and movie-making aren't for me. I have mad respect for artists of all kinds—we're all storytellers, which isn't easy.
But after my day on set, I can only thank my lucky stars that writing is my way of sharing my gift with the world. It still amazes me every day that people all over the planet read the words I write.
I've never envied megastars. They've paid a steep price to reach the top. Along with their massive success comes the paparazzi, security walls, and a complete loss of privacy. They're officially one step removed from all of the amazing, normal experiences that make us human.
As an author, I get to have my cake and eat it, too. I love that being an author allows me to live an abundant, exciting life. I love that I have the opportunity to meet up and get to know my readers via social media and cozy virtual chats. I love that I get to keep my anonymity. All in all, being an author pretty much kicks ass!
I guess I should also mention that I have no idea where my scene is in the TV series I'm in or if they even kept it as part of the storyline. I'll be sure to let you know if I see it. That is, if I don't blink and miss it!
What movie do you wish you could have been an extra in? I can't wait to hear.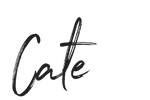 P.S. Did you hear that Aftermath Of Secrets will be available June 4? Check out details about the latest Carter Island Novel here.
***Update: We watched the Apple TV+ show I had an opportunity to participate in. It was an excellent story with an excellent cast. I didn't see me and my partner walking by the window. Ha! Oh, well. Also, I've removed the actual production name and who starred in the series to respect everyone involved in the movie-making process. Sorry, gals. I know that takes away a bit of the fun, but a girl's gotta do what a girl's gotta do.