Aftermath Of Secrets
The Carter Island Trilogy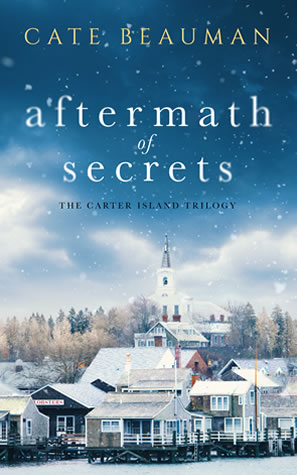 2020 Readers' Favorite 5-Star Book
Three Siblings. One Year. Everything Changes.
Boston's Most Eligible Bachelor has it all: good looks, a great career, and plenty of wealth and prestige. But Bradley Sanderson's charmed life quickly falls apart when scandal rocks his famous family. Arrests have been made; the media circus has begun, and Brad has been tasked with the daunting chore of restoring the Sandersons' good name. Moving back to Carter Island and picking up the pieces hasn't been easy, especially when the one person he needs the most won't give him the time of day.
Bakery owner and island resident Molly Carter is loyal to her core, but that doesn't mean Brad's homecoming hasn't left her torn. Brad's darkest days aren't lost on Molly, but reaching out to her lifelong friend isn't so simple when she's forced to guard her heart. Everything changed when she woke up alone after their sexy summer night.
The complications keep coming when Brad's long-lost brother shows up in town, bringing the remnants of his checkered past with him. Forgiveness and redemption are possible for all, until new secrets come to light that may have shocking consequences.
"I'm a big sucker for a good love story, especially one that has drama. Aftermath Of Secrets by Cate Beauman provided both in a beautiful way. I was swept in by the characters, their wants, and desires. I got to see them as teenagers and how they evolved into amazing people with such drive, even though some moments were difficult and left them indecisive. It resonated deeply with me as I am in a similar place and trying to find my own way like the characters."
— Reviewed by Shannon Winings For Reader's Favorite